SO YOUR ROBOT CLEANER DOESN'T REVEAL THE FLOORPLAN OF YOUR LIVING ROOM
Smart home, safe home
As homes become increasingly digitalised and the Internet of Things spreads to include more and more devices, this opens up a major security breach in your privacy. For example, did you know that the floor plan of your living room can be remotely downloaded from your robot vacuum cleaner? Office printers are also an easy target for attacks. Let us do a stress test (penetration test) of your home technology – and find your weak spots.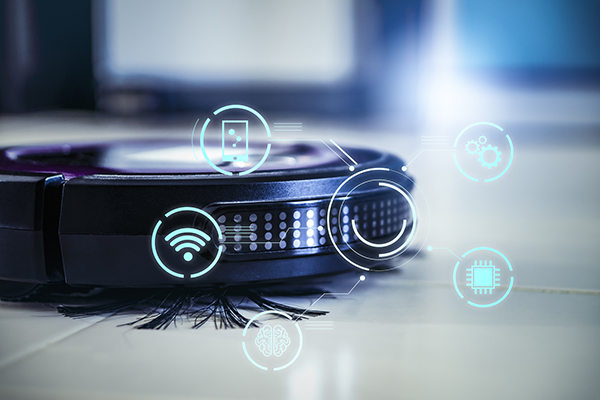 What do we check?
Stress test of your home devices
Basic facts about IOT (Internet of Things) devices
Basic facts about AI technology in the home (Alexa, etc.)
How to handle IT vulnerabilities
Facts about smart home installations such as music systems or app-based intercoms
What do we check?
Stress test of your home devices
Basic facts about IOT (Internet of Things) devices
Basic facts about AI technology in the home (Alexa, etc.)
How to handle IT vulnerabilities
Facts about smart home installations such as music systems or app-based intercoms